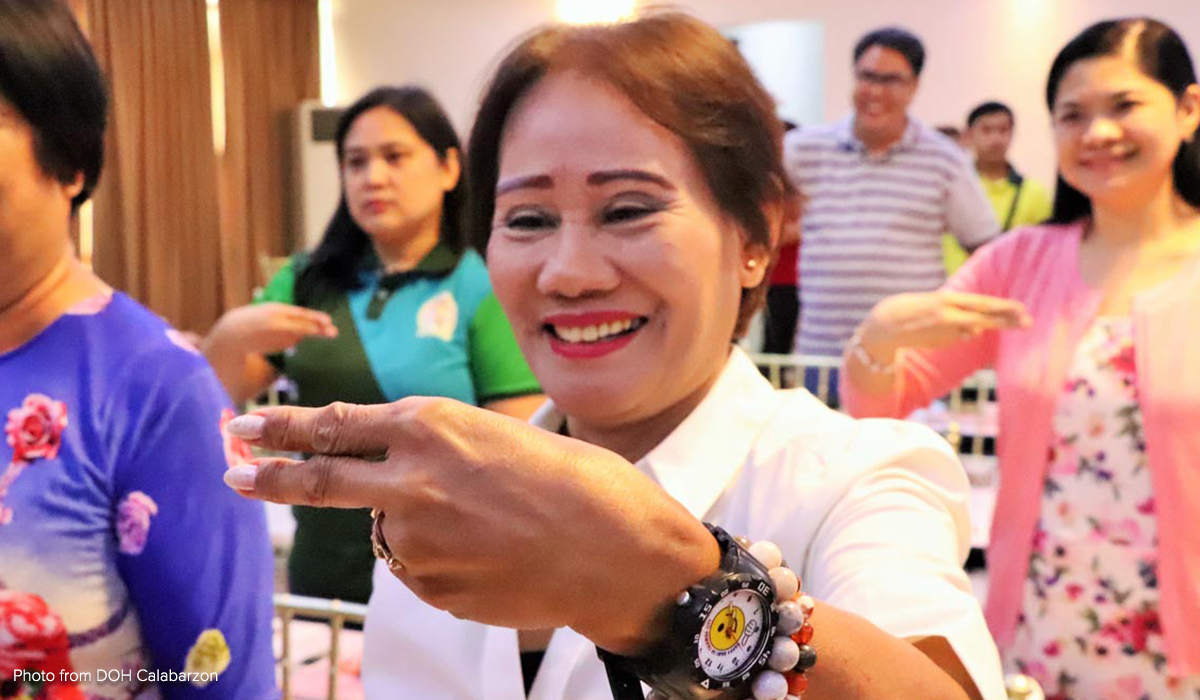 MANILA, Philippines – In a nod to the Filipino Sign Language Law, the Department of Health (DOH) in Calabarzon hosted the first FSL training for health workers in the region in San Mateo, Rizal.
A total of 60 medical doctors, nurses, health promotion officers, barangay health workers, and media personnel from all over Calabarzon attended the training held from July 3 to 5.
"Basic FSL must be introduced and become an integral part of our health care system for the benefit of those who have difficulty hearing or speaking," said DOH-Calabarzon regional director Eduardo Janairo.
"Health workers, including primary care providers such as barangay health workers, must have the basic skills in communicating and understanding the needs and concerns of these patients in order to provide them the proper treatment and care," he added.
Republic Act RA 11106 or the Filipino Sign Language Act was, signed on October 30, 2018. It recognizes FSL as the official sign language to be used by government, schools, and media when communicating with the deaf in the Philippines.
It mandates that FSL as the sign language used by the deaf who are in government. It also requires courts, quasi-judicial bodies, and other tribunals to provide an FSL interpreter during proceedings involving deaf persons. (READ: Perils of being a sign language interpreter in the PH)
Janairo said that FSL would "bridge the gap between deaf and education, and strengthen the primary health care network because we now have the language to fully understand the needs of our deaf people."
He also said that he hopes for Calabarzon to establish the first organization of sign language practitioners in the country after the training.
Through the FSL module, health workers were taught basic signs from the alphabet, numbers, to common questions asked in the emergency room, to adequately assist patients with hearing impairment.
The FSL module, launched in 2015, was developed through the cooperation of the now-defunct Philippine Deaf Resource Center, the Philippine General Hospital, De La Salle University-College of Saint Benilde, and the Department of Education.
There are over 120,000 deaf persons in the country, according to the 2000 Philippine Statistics Authority's census on Persons with Disabilities. (READ: Inclusiveness, education major concerns for deaf community) – Rappler.com