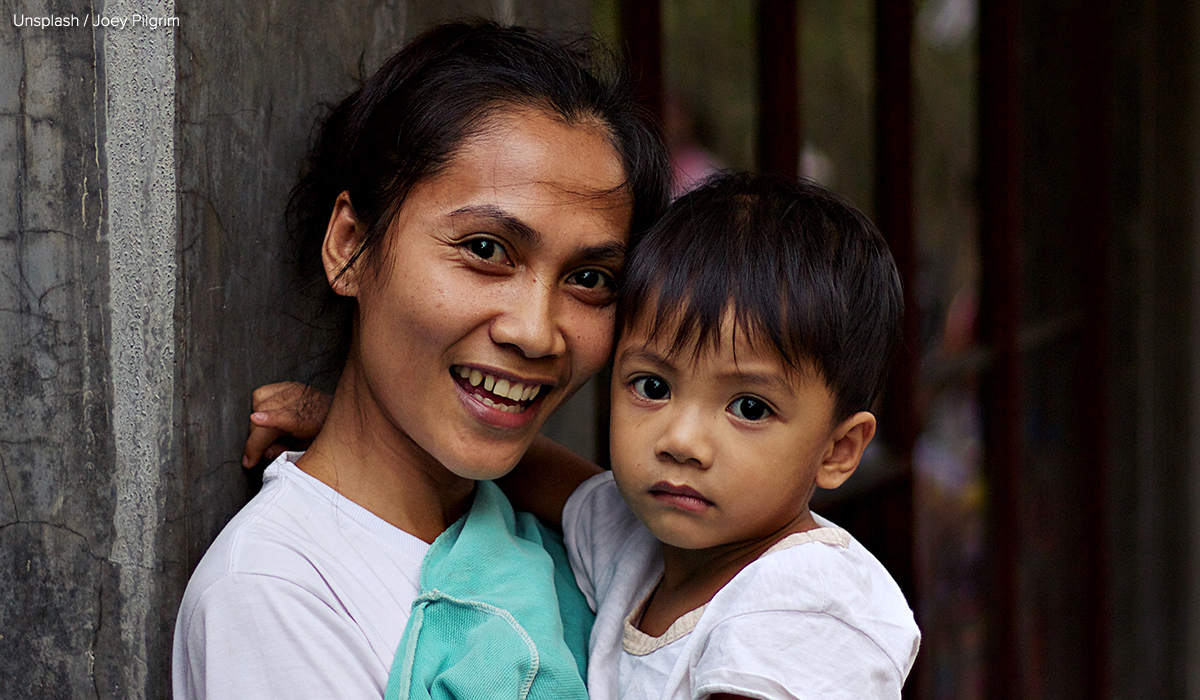 MANILA, Philippines — Government is set to implement a community-based family program to address population issues, Commission on Population (Popcom) executive director Juan Antonio Perez III said on Thursday.
"We believe that a community-based family planning program will be the best and will help us achieve the goals," Perez told reporters after the 2019 World Population Day event when asked about plans to solve overpopulation in the Philippines.
The community-based program also urges women in need of reproductive health services to visit health centers, Perez said.
"Ang napapansin hindi lahat ng kababaihan nagpupuntang health center so yung volunteer mahalaga magbahaybahay magconduct ng klase sa community level to reach out to all the women. Tinutulungan sila magpunta sa barangay kung saan may health services," he said.
(We observe that women do not go to health centers, so volunteers are important in reaching out to women, especially in conducting house visits or holding classes at the community level.)
Perez said more than P10 billion from their budget go to supplies needed for the program, while 30 percent are allotted to operations, especially in mobilizing volunteers helping the program.
Perez added that Interior Secretary Eduardo Año signed on July 8 an order mandating governors and mayors to assign a population officer to mobilize the family planning program.
Two volunteers will be deployed in each barangay nationwide, Perez noted.
According to the World Bank, Philippines' global rank among most populated countries rose from 14th to 13th. Filipinos comprise 1.21 percent of the world's population in 1994 and 1.40 percent in 2019.
Comprehensive education
Perez said the Department of Education (DepEd) will implement comprehensive sexuality education to address the issue of teenage pregnancy.
"DepEd has come up with the policy [and] they will come up with material, and they will soon train the teachers that will be increasing over time next year," Perez said.
Perez explained that sexuality education will be gradually integrated into the curriculum from kindergarten up to senior high school.
The Popcom director said early access to the internet influences minors to engage in pre-marital sex due to easy access to pornography.
"Nakita namin na yung mga kabataang mas maagang mag-internet mas likely magkaroon ng risky behavior. May content dun na walang filter (We've seen that young people with access to the internet are likely to engage in risky behavior. Some content there have no filter). This could be pornography," Perez said.
Population projects
National Economic and Development Authority (Neda) chief Ernesto Pernia vowed to continue to push for policies and programs that would "uplift the lives of Filipinos."
"But the work is not finished, and we have yet to see the outcomes. We will continue to prioritize access to reproductive health services. We will also continue to champion policies, programs, and projects that will empower and uplift the lives of Filipinos out of poverty," Pernia said in a speech at the 2019 National Population Day at UP Bahay ng Alumni, Quezon City.
Pernia also recognized the government's efforts to reduce poverty and inequality. The Neda chief cited the signing of the Universal Healthcare Law this year, which allows all Filipinos to gain access to the National Health Insurance Program.
He also noted that the Duterte administration's 10-point Socioeconomic Agenda prioritized Responsible Parenthood and Reproductive Health (RPRH) Law to achieve modern family planning by 2022.
In March 2019, Duterte allowed the full implementation of the country's National Program on Family Planning, which provides 11.3 million women nationwide with contraceptives. /ee