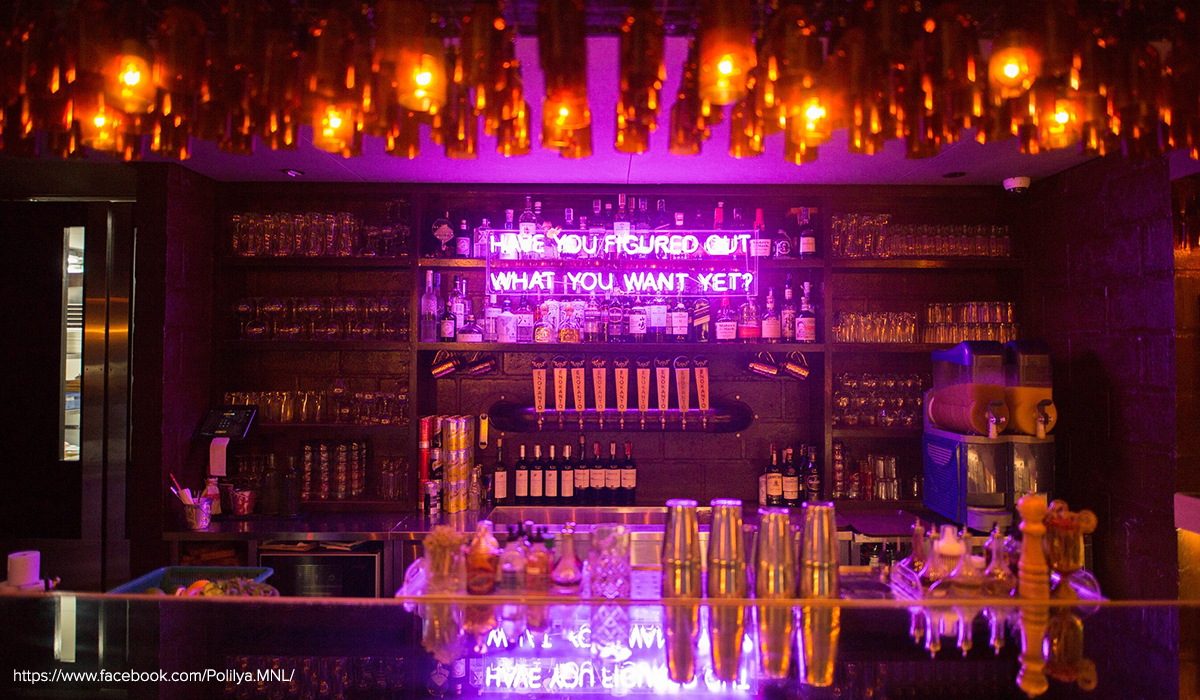 It used to be that when you spoke of Manila nightlife, it was within concrete urban complexes, high-rise buildings and shopping malls. But today, the slightly gritty, hipster backstreets of Makati – the once sleepy neighbourhood of Poblacion (previously known solely for its red-light district – and later on, dwarf boxing) has become the happening place in the Philippine capital.
This gentrification, interspersed between residential areas, has birthed original concept bars (no chains here) that offer everything from craft beers to cocktails, bar bites in between – and, above all, a sense of community. Industry folk here – whether restaurateurs and chefs, entrepreneurs or artists – know and support each other.
Bar-hopping is the name of the game, so bear this in mind when choosing your footwear.
Joe's Brew
Joe's Brew was one of the first craft beer producers in the Philippines. They do American-style: wheat beer, pale ale, IPA, and two firsts in the country – a local stout and the California Common (a hybrid between a lager and a pale ale). These beers can be had at the steam punk-inspired tasting room, which features customised bar stools and a hanging aeroplane – a tribute to the owners' grandfather, who was a pilot during the second world war.
A beer flight, priced at 300 pesos (US$6), gets you a sampler of four beers of your choice. Bar chow comes from neighbouring Holy Smokes (known for beef brisket, barbecue ribs, roast chicken and mac'n'cheese) but owner Marko Viray says you can bring own your food. The brewery is on the second floor. While they don't normally offer tours, if one of the owners is around, they will happily show you the place.
5834 Matilde Street, Poblacion, Makati
Oto
You know the cocktails at Oto are going to be good if David Ong of The Curator (also in Makati, and number 23 on Asia's 50 Best Bars) is behind it. Craft cocktails are divided into signatures (like #ReligionBlack, a rum, lime, black sesame and shisho concoction named after Ong's sister's shoe brand), modern classics (tributes like Bacon Old Fashioned – to Jim Meehan of the New York speakeasy PDT and Penicillin – to the late Sasha Petraske of the now-defunct Milk and Honey cocktail bar, also in New York), and classic cocktails: all within the affordable price range of 350 pesos to 380 pesos.
The bar is also a listening room: Oto means 'sound' in Japanese, and the bar was designed to give guests a great listening experience, with turntables, vinyl records and amplifiers. They also serve Japanese-inspired plates such as kushiyaki (grilled meat on skewers) and pork udon.
5880 Enriquez Street, Poblacion
Dr. Wine
Dr. Wine, owned by Vince Landais, a former sommelier in New York, Paris and Shanghai, and his wife Eva, is a 100-year-old woodhouse transformed into a cosy wine bar. There is a long communal table which allows people to sit among strangers and make new friends, a concept previously unheard of in Manila. The wine list, while leaning towards Spain and France, also runs through Portugal, New Zealand and South Africa. As Vince says, "Just tell the doc what you like and we will give you a good prescription." Come Christmas, they will be opening a Kartel rooftop cocktail bar with 360 degree views of the city.
5921 Algier Street, Poblacion
Polilya
The newest kid on the Poblacion block is Polilya (which means "moth" in Tagalog) run by Ian Paradies, his wife Sandra, sister Nina, and cousin Alex. He is also behind home-grown craft brewery, Engkanto. Polilya marries inspirations from the owners' favourite bars in Latin America with Filipino furnishings – resulting in a "come as you are" space where you could find yourself next to someone in shorts and slippers, or a suit.
"The original idea was to create a brewpub where Engkanto could showcase the beers," explains Ian, "But we felt like we should try to create a space that was much more about the overall experience for the customers." A carefully crafted food menu by Luis de Terry offers everything from Southeast Asian flavours to beer-infused dishes.
Polilya is also Engkanto's test lab, where their complete range of beers can be enjoyed: five flagship beers (lager, blonde ale, pale ale, IPA, double IPA) and three rotational beers (new recipes like Saison, Imperial Stout and Calamansi Ale).
"I think it's a great thing that there are many craft breweries in the Philippines at the moment," says Ian.
"Many times people think that craft breweries compete with each other when in fact, we look at ourselves as a single group trying to change the way Filipinos see and appreciate beer."
5658 Jacobo Street, Poblacion
Tambai/ Kampai
Tambai is a former sari-sari store (convenience store) that serves yakitori from 5pm until midnight. Recently, the space upstairs was turned into a nondescript bar called Kampai (which means 'cheers' in Japanese.) "We're slowly moving people towards to affordable Japanese-inspired cocktails," says co-owner and bartender Lee Watson. For instance, they add a twist to the classic gimlet with green tea syrup, egg white, garnished with nori strips.
"We've also been growing the Japanese whisky collection, focusing on some more affordable options, in a category of whisky which is notoriously expensive," says Watson.
A vinyl turntable stands in the corner, and on weekends the place gets packed with house party vibes, on slower weekday nights, guests can play DJ.
5779 Felipe Street, Poblacion
The Social on Ebro
The Social on Ebro is a food park created from an empty lot and recycled container vans, dressed with murals and photos by artist Eduardo Hererra. "We wanted to achieve an 'urban jungle' feel so that it can be a casual and comfortable hang out spot," explains co-owner Andie Ngan.
They currently have Kashmir (Indian food), Crosta (brick-oven Neapolitan pizza) and set to launch early next year is a retail pop-up space and a bar.
Seating is exclusively upstairs alfresco, while downstairs is standing-room-only.
"It's to maximise our space so people can move about freely to see the stalls, and also have enough room to eat, drink and socialise," says Ngan. In the cooler, less rainy months, there will be a beer garden on Sundays.
5770 Ebro Street, Población
Bar Mathilde
Bar Mathilde literally feels like you're walking into a friend's home – going "upstairs" to get a drink, before plopping down on the couch or a low table, and then looking around to admire the paper art by Lala Gallardo. Good classic cocktails, wines and beers are on hand in an atmosphere that's cosy and conducive to conversation, modelled after co-owner Roy Murakami's favourite haunts when he lived in San Francisco. Sustenance includes pizza, papas bravas and calamari.
8483 Mathilde Street cor. Kalayaan Street, Poblacion