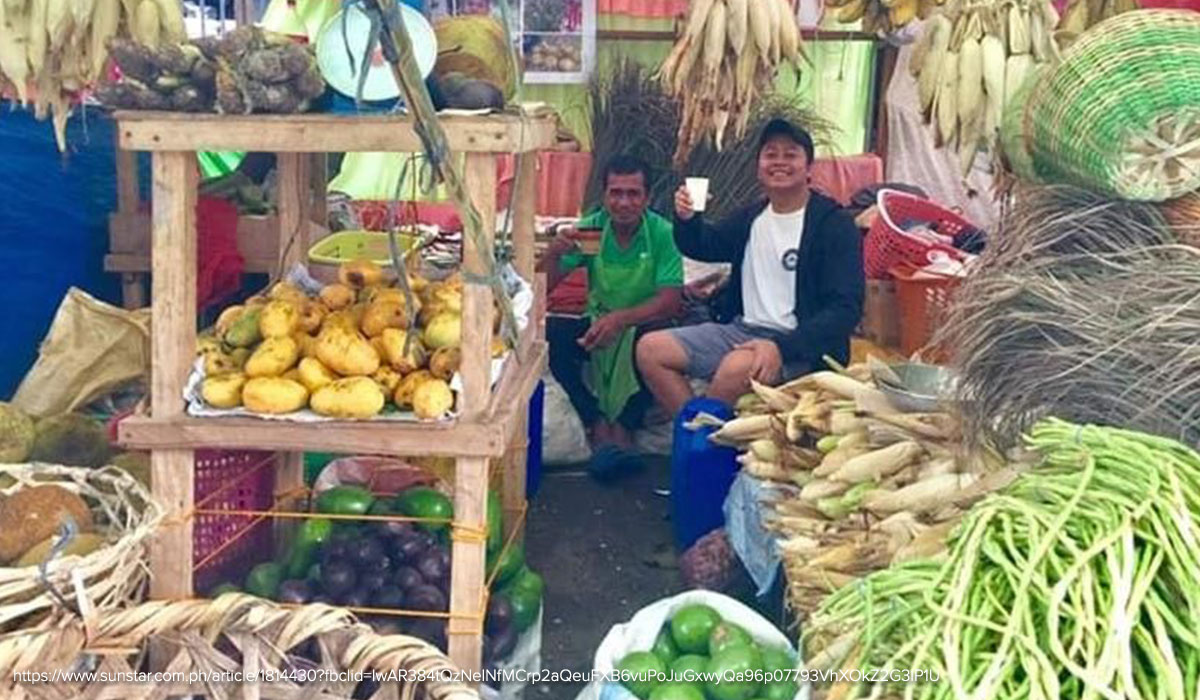 PARTICIPATING farmers and fisherfolk in Negros Occidental have earned at least P1.1 million during the just-concluded People's Organization (PO) Product Selling at the Capitol Grounds in Bacolod City.
The figure is the initial gross sales generated by members of 17 farmers and fisherfolk associations in the province as of 2 p.m. Monday, July 15.
Luisa Tutor, senior environment management specialist of the Provincial Environment Management Office (Pemo), said the 15-day activity until Monday has enabled local farmers to earn higher income.
Tutor said such sales could not be generated if farmers were just in their farms, especially those in the upland areas.
"Through the product selling, we are bringing their products closer to the market," she said, adding that it also helped them tap other potential buyers in Bacolod City and nearby localities.
Aside from showcasing agricultural products, mostly organic and naturally-grown, the activity was also positioned to promote environment conservation among Negrenses.
The activity was considered a "green event" as participating farmers are using biodegradable materials as their packaging materials and containers instead of plastic.
These include leaves, abaca, paper and native baskets, among others.
Tutor earlier said that through the annual event, the provincial government is promoting conservation economic enterprise.
This is because the participating farmers have been defending the natural resources through pro-environment practices, she added.
The PO Product Selling was part of the 27th Provincial Environment Month celebration themed "Air Pollution: We can't stop breathing, but we can do something about the quality of air that we breathe."
Now on its sixth year, the activity showcased wide-variety of products like rice, vegetables, roots crops, processed food, dried fish, herbs and fruit trees, among others.
These are mostly organic and naturally-grown crops and commodities.
Tutor reiterated that the activity is also a measure to encourage farmers to become entrepreneurs.
"We hope to have instilled with them the values of being agripreneurs," she said, adding that farmers and fisherfolk are pushing for a bigger and longer product selling next year.
Pemo, meanwhile, awarded Canlamay ISF Upland Farmers Association of Barangay Canlamay in Ilog as the highest in gross sales.
For best booths, the winners are Makcata ISF Farmers Association of Barangay Rizal in San Carlos City (first place), Canlamay ISF Upland Farmers Association (second place), and Victorias ISF Farmers Association of Barangay Gawahon in Victorias City (third place).
Consolation winners for the best booths are Minapasuk Farmers Association of Barangay Minapasuk in Calatrava, Pandanon ISF Farmers Tuguisan Association of Barangay Pandanon in Salvador Benedicto, and Kumaliskis ISF Farmers Association of Barangay Kumaliskis in Salvador Benedicto.