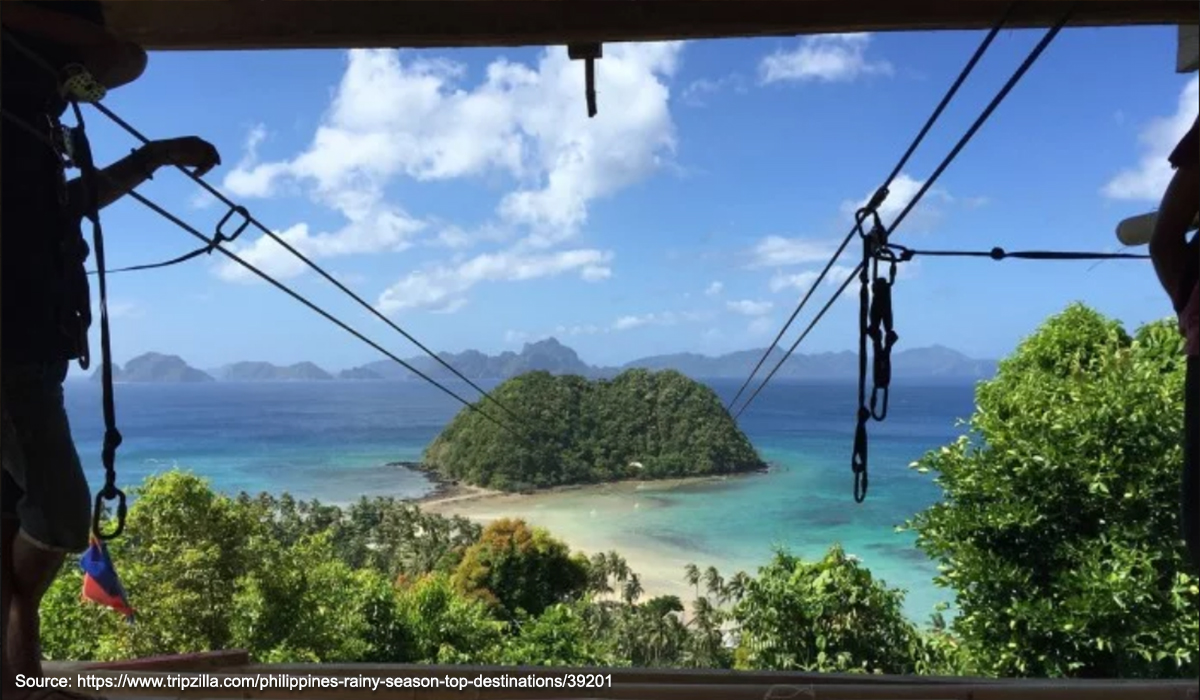 The Philippines is known for its white sand beaches and hot summer weather. Unfortunately, it is also notorious for its heavy rains. Tourism in the country is booming in summer, but if you plan to visit from June to February, you might just get caught up in the rain. But fret not, there are still plenty of things to do and places you can visit in the Philippines even during the rainy season. Just take your pick from the destinations below:
1. Cebu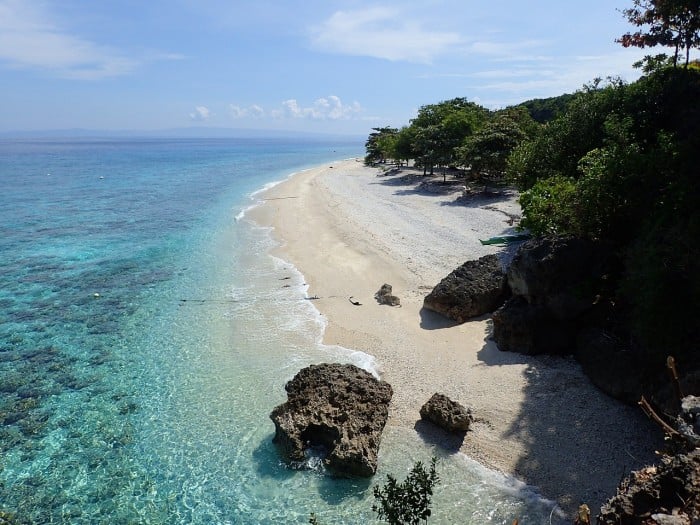 Cebu is one of the cities I know that rarely experience rain, and it's also not visited by typhoons as often as others. When my friends from other countries ask me which place I recommend them to go if it's their first time in the country, I always tell them to visit Cebu. Visit Moalboal, Badian, Alcoy or Oslob, and get a good beach experience even on rainy season.
2. Palawan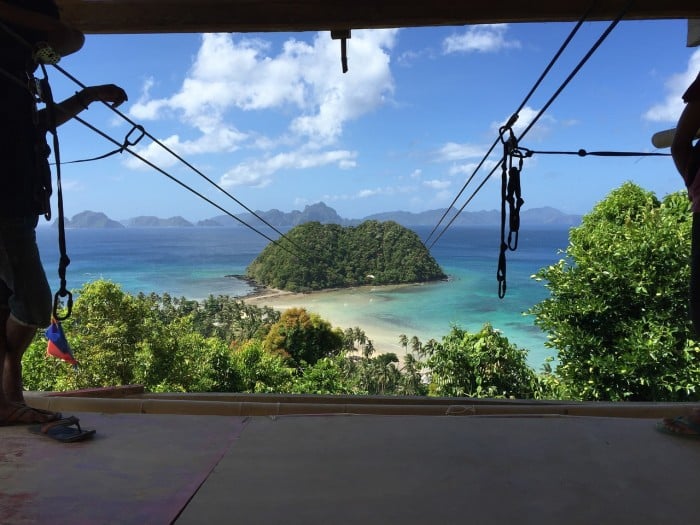 Palawan is one of the hottest places in the country, and it has some of the best beaches in the world! No matter what season you decide to visit this beautiful group of islands, you're bound to have lots of fun. You can still enjoy island hopping, delicious seafood and luxurious island experiences.
3. Cagayan de Oro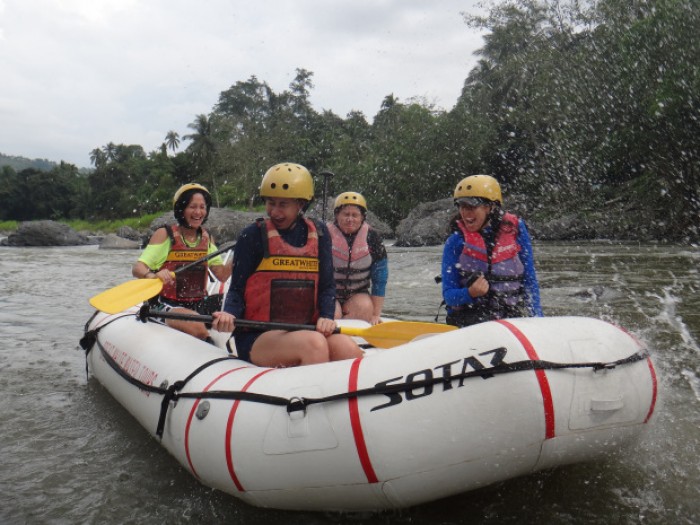 Image credit: Irene Justin Maligat
Rivers come to life during rainy season, which makes it perfect for an exciting rafting adventure! Thrill-seekers get pumped up to try White Water Rafting in Cagayan River. Not only will you have an adrenaline rush, you will also get to see the scenery along the river. This is definitely not for the faint-of-heart.
4. Camarines Sur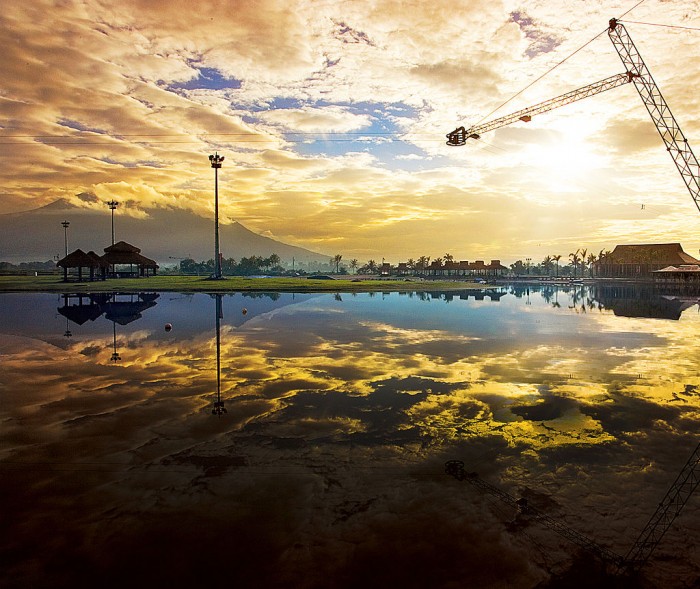 Image credit: Camsur12
If you cannot get enough of adventure, head to Camarines Sur's (CamSur) Watersports Complex. There's plenty of things to do there but the main attraction is wakeboarding. If that's not your thing, you can ride a jet ski and even an ATV around Mayon Volcano which is two hours away from the complex. You can even spend more days there as they also offer accommodation.
5. Siargao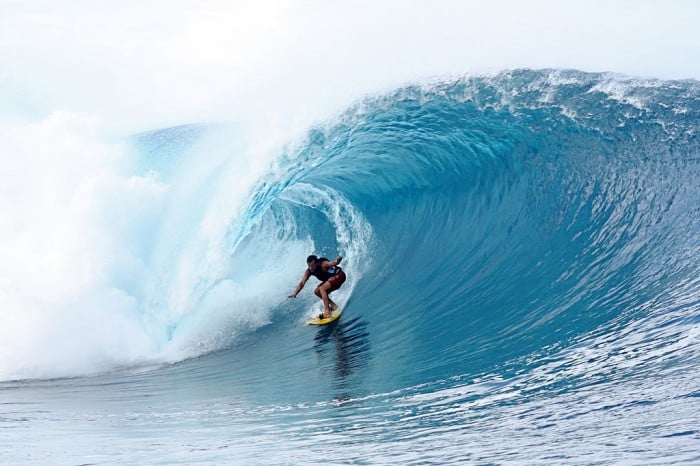 Image credit: Duncan Rawlinson | CC BY-NC 2.0
The tides are usually more aggressive come rainy season. Just like river rafting, surfing would be an exciting activity in no less than the surfing capital of the Philippines — Siargao. The waves are much higher from October, and there are plenty of surf camps you can check out. The most popular one is Cloud 9, there's also Jacking Horse and Stimpy's. Eat. Sleep. Surf. Repeat.
6. Laguna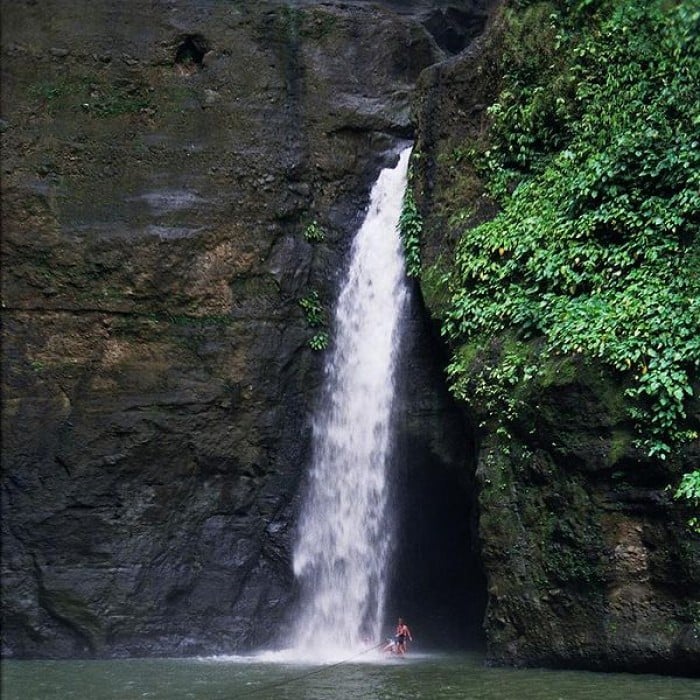 Image credit: GFHund
Pagsanjan Falls in Laguna is probably the most popular falls in the country. Although it is not the highest in terms of height, the view is still stunning, and it's a great place to have a nice freshwater bath. If it's not your thing, you can also try the hot springs in Laguna — there are so many to choose from. Among them are Casa Primera and Laguna Hot Springs.
7. Baguio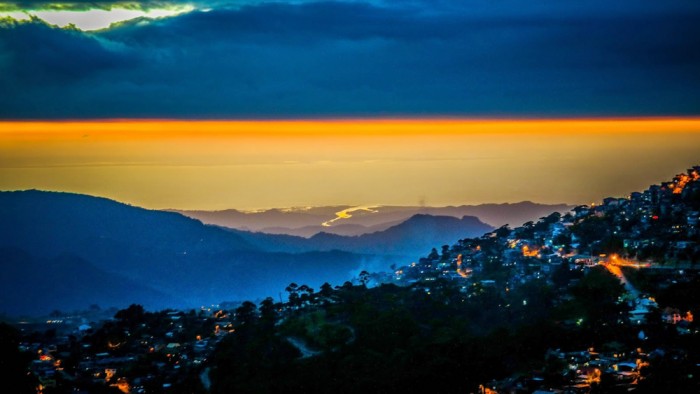 Image credit: Bro. Jeffrey Pioquinto, SJ
I know what you're thinking! Baguio? On a cool rainy season? Yaaas! Baguio is the summer capital of the Philippines because it's cooler compared to other areas. Naturally, there are hot springs to cater to people who want to take a break from the cool weather. Take a dip at the popular Asin Hot Springs in Tablay, a 30-minute to 1 hour drive from Baguio City.
8. Camiguin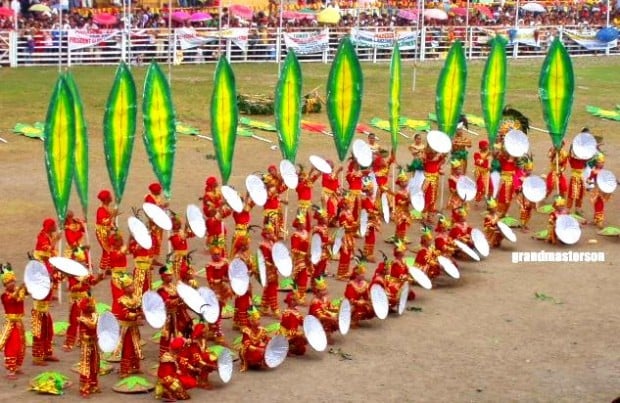 Image credit: Celso Jr Salon
If you want a combination of colourful street displays and sweet lanzones, you have to go to Camiguin in October. The Lanzones Festival is one of the biggest festivals held during the rainy season. Explore the ever popular white sand bar and soak into Camiguin's hot springs like the ones in Ardent Hot Spring Resort.
9. Bukidnon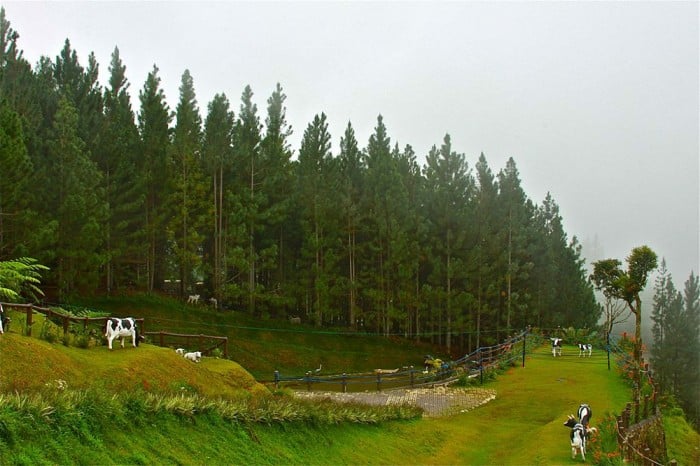 Image credit: Perry A. Dominguez
Bukidnon is another destination for the adventure buffs out there. Hiking, climbing, rappelling are only a few of the activities that you can try in Bukidnon. Go to Maramag to explore the Spring Resort Capital of the province, and of course, don't miss Dahilayan Adventure Park!
10. Siquijor
Image credit: Killy Ridols
Siquijor is somewhat notorious for being a place of magic and sorcery. But there's more to it than its interesting legends. There's plenty of things to see and do in Siquijor even during the rainy season. Have your beach fix at Salagdoong Beach or Larena Beach, and channel your inner Tarzan at Cambugahay Falls.
Nothing should stop you from exploring the wonders that the Philippines has to offer — rain or shine!